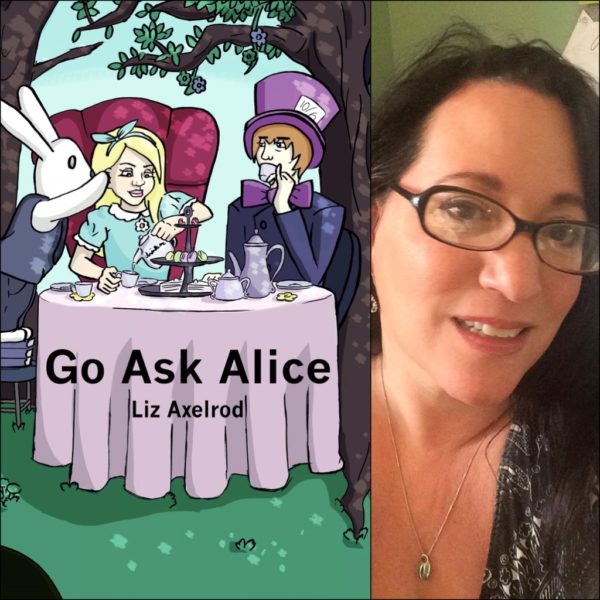 Go Ask Alice by Liz Axelrod (NWVS, #123)
Recently, I had the privilege of reading Liz Axelrod's chapbook "Go Ask Alice" (Finishing Line Press, 2016), which was a finalist in the 2015 New Women's Voices Series at Finishing Line Press.
In the collection, Axelrod invites us into a bizarre, distorted landscape echoing Lewis Carroll's "Alice in Wonderland" landscape. She doesn't stray away from what we are all obsessed and anxious over–sex, body image, technology, politics–and makes us evaluate the world we live in.
More here: http://www.lunalunamagazine.com/blog/interview-with-poet-liz-
-axelrod-on-go-ask-alice
Rating: ***** [5 of 5 Stars!]
Product Description
Go Ask Alice by Liz Axelrod  (New Women's Voices Series, No. 123)
$14.49, paper